Just around the corner is Catalyst Summit '17!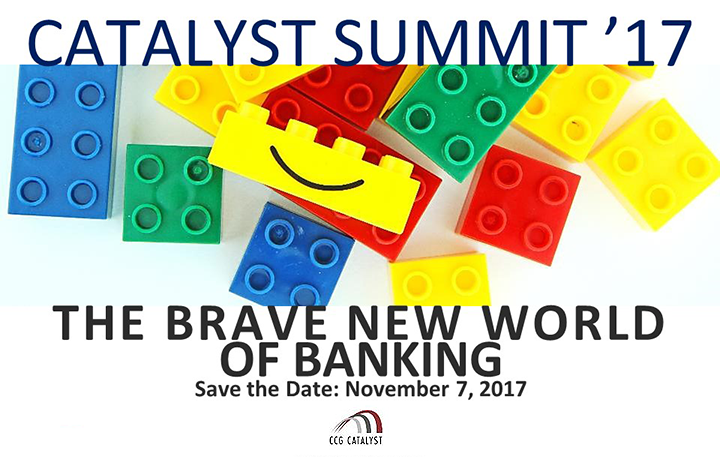 Last year, the Catalyst Summit '16 brought together bank and fintech executives from across the U.S. and internationally. Bank executives presented their thoughts and discussed the Evolution of Banking to an audience of their peers.
This year, the Catalyst Summit explores themes that will involve external changes that affect banks: The Brave New World of Banking dives deep into Opportunities &Threats, What Bankers Need to Know. Catalyst Summit '17 exciting agenda presented by bank thought leaders, who explore and discuss timely trends and topics with foresight under these themes:
Regulatory changes to Strategy, Re-ordering World of Banking, and Cognitive Banking.
Save the date!
Catalyst Summit takes place November 7, 2017, at the Wild Horse Pass.
Pre-register before September 7th, 2017 for the special registration fee of $400 per attendee. After September 7th, 2017, the registration fee goes up to $600 per attendee.
To preregister, questions and information regarding the Catalyst Summit please contact:
Tery Spataro, Executive Vice President, Director of Innovation, Project Catalyst.